The Eastern suburb Watsons Bay is Sydney's oldest fishing village and well-known for it's amazing harbour views and fresh seafood. At the Southern head of Sydney Harbour's entrance, you'll find plenty to do here and it's great for a half or full day out.
Things To Do
Whether you're approaching by car or bus, or taking the popular public ferry option here, you'll notice Robertson Park - Great for a picnic or a romantic walk. This park is not dog-friendly though unfortunately. If you do have a dog with you they are allowed on a leash at Camp Cove Reserve just a 7 minute walk away.
For those who like activities you can do paddle boarding through Wattsup where you can rent or have lessons. There is also Watson's Bay Baths where you can swim within a netted area next to the Vaucluse Yacht Club. The Vaucluse Yacht Club offers sail boat hire and sailing lessons should you want to try, more info here.
The beach area along the Marine Parade is great for relaxing, alternatively there is Camp Cove (lifeguard patrolled in summer) or Lady Bay Beach, much quieter, more secluded options and only a short walk from Robertson Park.
The area is great to walk up and down the beachfront and admire the views and some of the affluent homes; but if you want a set walk to do then it's highly recommended to do the South Head Heritage Trail. It offers some great ocean and harbour views and historical sites along the way including gun emplacements and the Hornby Lighthouse. See more details of this moderate 1km walk.
Suited For
The area is great for families; there's a children's play area close to the waterfront side of Robertson Park. Lovely for couples and very romantic for sunset. Perfect for friends and visiting Watson's Bay Boutique Hotel is hugely popular. Popular for active types too!
Food & Drink
Watson's Bay offers a range of restaurants and cafes. One of the most popular options is Doyle's Restaurant; you have the choice of the dine-in-restaurant or the Doyle's Takeaway - view our detailed post on Doyle's Restaurant.
The place that draws the eye most is Watson's Bay Boutique Hotel; a great beachside venue with wonderful European style food options and popular for those wanting an afternoon drink. Watson's Bay Boutique Hotel is quite commonly known for the affluent crowd who enjoy a summer drink or two; with an upbeat atmosphere on the weekend.
There are a couple of takeaway coffee options around but also try Watson's Bay Tea Gardens Cafe for easy breakfast, brunch and lunch options with an Italian twist.
Getting There
By Ferry: Most popular choice, from Circular Quay to Watson's Bay, only 20 minutes and $14.
By Bus: The 324 and 325 from Town Hall will take you right into Watson's Bay but is about 50 minutes.
Parking
There is parking on Marine Parade but spots can be hard to get unless you're there early. There is other street parking around the area where you shouldn't have too much trouble.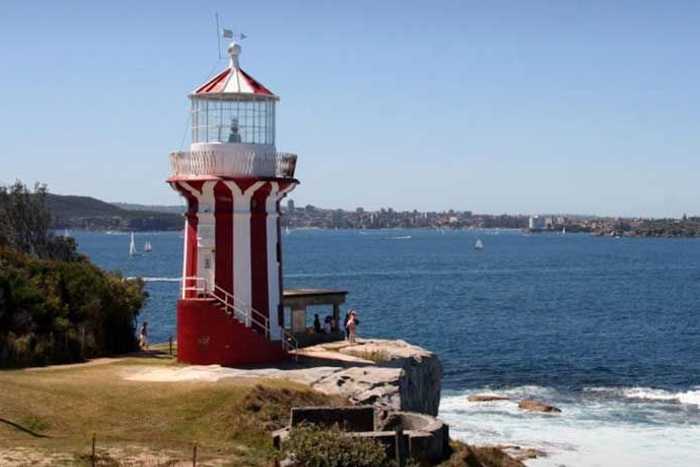 "For tourists and Sydney-siders alike Watson's Bay has something for everyone. The sunsets alone are a reason to visit here so plan your trip and don't forget your camera!"