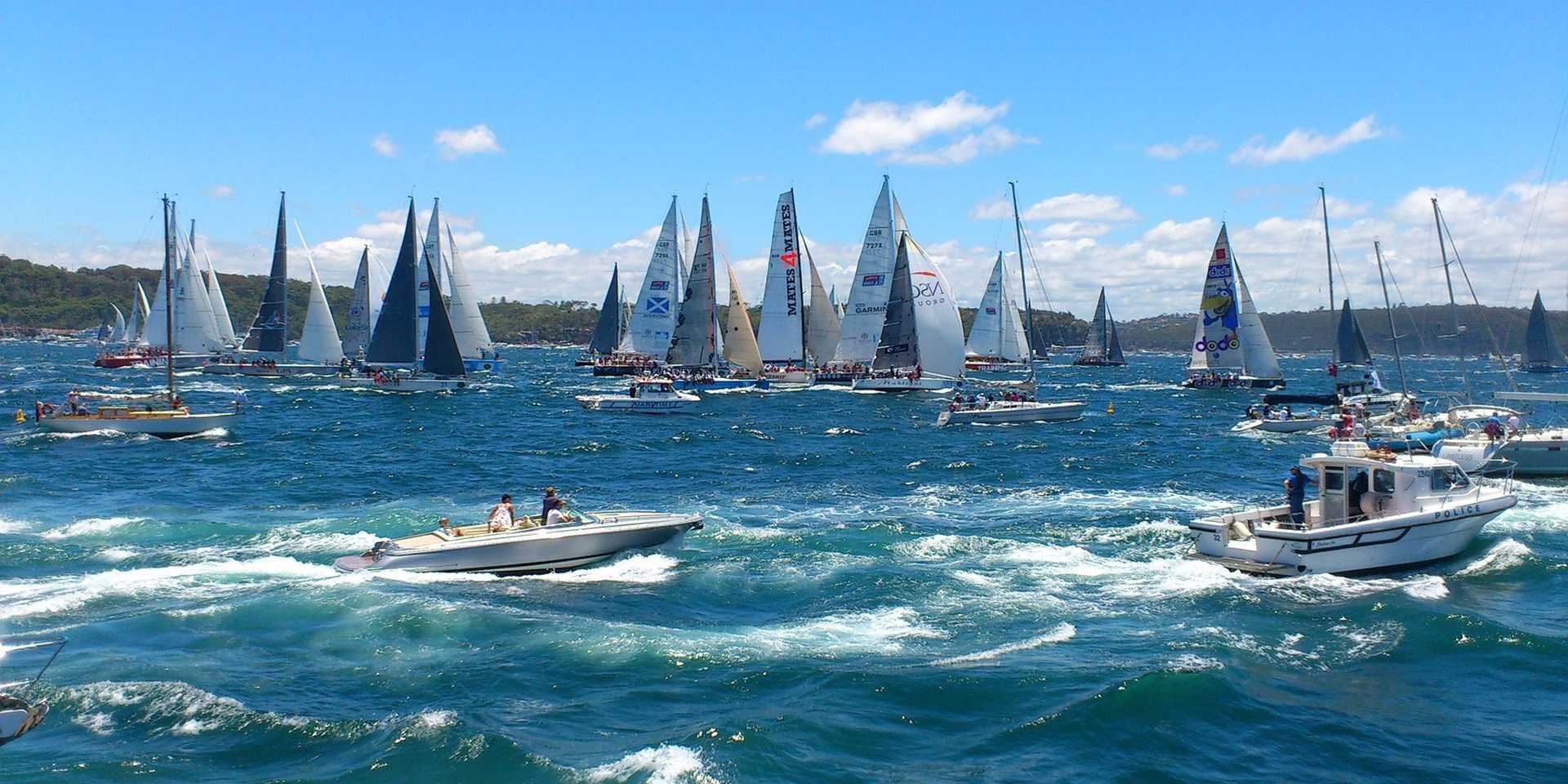 Boxing Day Cruise
Enjoy a spectacular view as all the yachts pass you by in the Sydney to Hobart race!
What types of boat? (you can select multiple)
Showing
165

of

187

Boats

Location : Sydney

Boat Types : Catamarans, Yachts & Motorboats, Superyachts, Small Boats, Large Function
---
Boxing day cruise for the Sydney to Hobart race
It's a really great sight seeing so many boats on the water!
Be part of the action this Boxing Day and share in the excitement of the start of the Sydney to Harbour yacht race.
The Rolex Sydney to Hobart yacht race is a favourite summer event for thousands of spectators who want to experience the energy and excitement in and around Sydney Harbour which commences each year on Boxing Day. Running for over the 60 years, you can view the start of this amazing event up close on your very own private cruise with us. Enjoy a spectacular view as all the yachts pass by with everyone wondering who will achieve the honours of first through the heads.
Our Boat Hire Range
We have a great range of boats for this event and Boxing Day in general, from floating lounges for intimate small groups and a great family option, to to medium to large size catamarans and yachts for larger groups.
Everything You Need
All our boats are fully skippered. Our skippers are experts on Sydney Harbour and know all the best places to go.
Catering & Other Necessities
All boat options have a range of catering and drinks selections, entertainment features ideal for Boxing Day and all the standard amenities you may need. BYO options are available on many of our boats.
Let Us Take Care Of Things
We've arranged a great deal of Boxing Day cruises over the years and are very happy to work with you to make sure everything is planned just right.
---
Contact Us
CONTACT INFORMATION
Address:
211 Pacific Highway, North Sydney, 2060.
Phone:
+61 (0)422 222 675
9AM - 5PM (MON - FRI)
Email:
All enquiries: enquiries@ucruisesydney.com.au
Are You Cruising Soon?
If you are cruising on a weekend your best contact is the skipper's (our office will be closed). This will have been emailed to you under the 'It's Almost Time For Your Cruise' email.