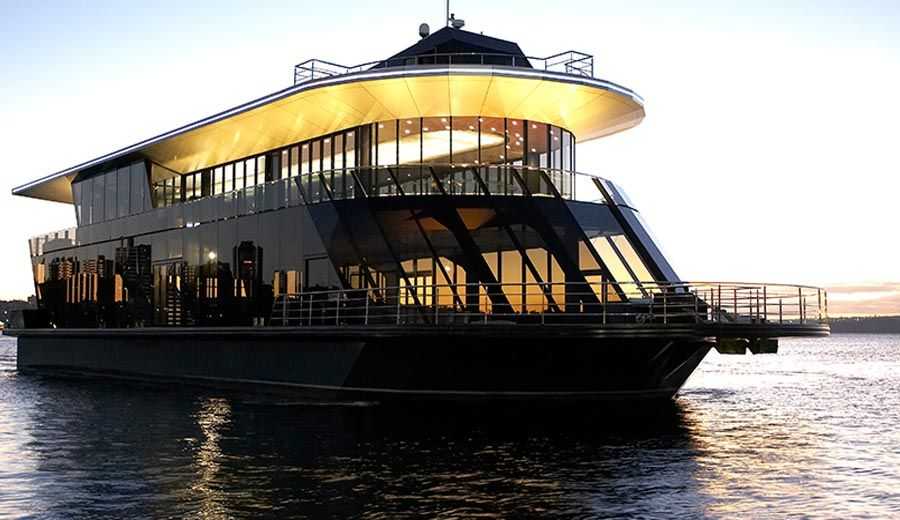 Function Boat Hire
View ideal vessels for your function or event
What types of boat? (you can select multiple)
Showing
25

of

187

Boats

Location : Sydney

Boat Types : Large Function
---
Function Boat Hire
Hiring a boat for large functions and events in Sydney Harbour is becoming increasingly popular for businesses looking to inject a bit of fun and adventure into their events. With its stunning views of the iconic Sydney skyline, the harbour has become a popular destination for a whole host of events, providing a unique and memorable experience for attendees.
When it comes to boat hire for large functions in Sydney Harbour, there are a variety of options available to suit your needs. From luxury yachts to party boats to large catamarans and pontoons holding capacities of over 900 guests , Ucruise has vessels to suit all budgets and needs.
When it comes to the type of vessel you choose for your corporate event, there are several factors to consider. Firstly, you will need to consider the size of the vessel, as this will determine the number of guests you can host. Many boats have a maximum capacity, so it is important to take this into account when making your selection. Additionally, you will need to consider the amenities available on board, such as bathrooms, kitchens and entertainment options.
Fortunately many of our function boats have packages at per person rates which include catering, DJs, lighting, sound systems, crew, wait staff and even security, making it super simple to organise.
Talk with of our friendly team and we'll help you organise your special event.
Popular Function Boats to Hire
---
Contact Us
CONTACT INFORMATION
Address:
211 Pacific Highway, North Sydney, 2060.
Phone:
+61 (0)422 222 675
9AM - 5PM (MON - FRI)
Email:
All enquiries: enquiries@ucruisesydney.com.au
Are You Cruising Soon?
If you are cruising on a weekend your best contact is the skipper's (our office will be closed). This will have been emailed to you under the 'It's Almost Time For Your Cruise' email.