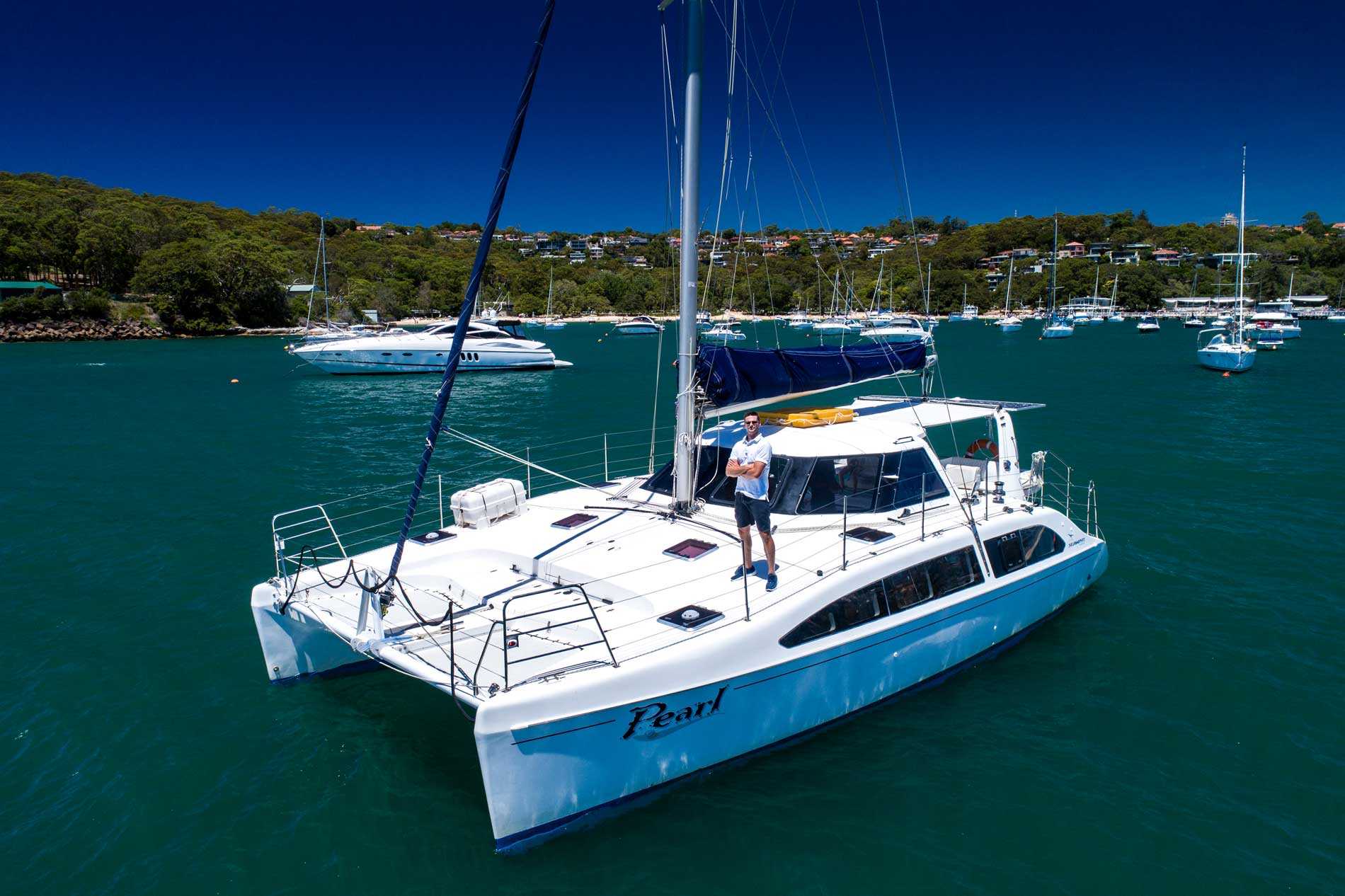 Catamaran Hire
Private catamaran hire, great for medium to large gatherings.
What types of boat? (you can select multiple)
Showing
75

of

187

Boats

Location : Sydney

Boat Types : Catamarans
---
Catamaran Hire on Sydney Harbour
We have some of the best catamaran hire options on Sydney Harbour with over 60 in our fleet to choice from. We're confident we can find the ideal catamaran for your Sydney Harbour cruise experience and so if you're struggling don't hesitate to get in touch and speak to one of our friendly team - simply tell us what you are looking for and we'll handle everything else.
Why hire a catamaran over another vessel?
Hiring a catamaran is a great option for so many reasons but the main one is affordability. We have catamaran hire options that can cost as little as $60 per person for a 4 hour cruise! As well as the affordability side of things catamarans have all the main amenities for the majority of occasions and events people have in mind when wanting a Sydney Harbour cruise experience. Catamarans are super stable, and feature on board toilets, seating and table areas, a galley for food prep and fridge, freezer and Esky. They will often have great sound systems on board and provide shelter in the main saloon is weather is bad and ample deck space for sun bathing if weather is good. Many catamarans are also sailing catamarans so you can add a little more excitement to your harbour cruise by getting the sails up turning the engines off and experiencing some fun sailing time.
What groups sizes do catamarans accommodate best?
The short answer is all! We have plenty of small catamarans to hire that typically fit up to 20 guests, perfect for birthdays, hens, bucks and other parties, or just for get-togethers. From there we have slightly larger catamarans that can accommodate up to 30 guests, at this capacity you will normally get the most affordable rates and they are just a bit more spacious. From there sizing just continues all the way up to our largest size catamaran that can fit up to 480 guests called My Way .
Are catamarans luxurious?
Yes very much so! Even those catamarans are really great for those looking for a cheap boat hire option there are also some great luxury catamarans to hire such as Sydney Seabird , Allure and Passion .
Get in touch
With so many catamaran hire options to choose from we know it can be overwhelming. We encourage all our customers to talk to one of our friendly team so we can give you the best advice and help you select the best boat for your cruise experience. Get in touch via message, email or by phone.
Popular Catamarans to Hire
---
Contact Us
CONTACT INFORMATION
Address:
211 Pacific Highway, North Sydney, 2060.
Phone:
+61 (0)422 222 675
9AM - 5PM (MON - FRI)
Email:
All enquiries: enquiries@ucruisesydney.com.au
Are You Cruising Soon?
If you are cruising on a weekend your best contact is the skipper's (our office will be closed). This will have been emailed to you under the 'It's Almost Time For Your Cruise' email.