Party Boat Hire
Book your private boat party or event. Options for any budget. BYO or catered options available.
What types of boat? (you can select multiple)
Showing
169

of

187

Boats

Location : Sydney
---
Party Boat Hire on Sydney Harbour
It's becoming increasingly popular for those wanting to organise an amazing party to opt for a boat party on Sydney Harbour. - and it's clear to see why! Being on Sydney Harbour, on a lovely boat, wearing nice attire and sipping on an ice cold beer or a freshly made cocktail, well there's nothing quite like it. So if you're looking to organise a boat party then you've come to the right place.
We have well over 100 boats to choose from so we're confident we have the perfect party boat for you! And if you feel spoilt for choice and are finding it hard to decide then speak to one of our friendly team and we'll find a party boat that is ideal for your requirements.
What party boat type are you looking for?
Whether you want something small and intimate partying with only your closest friends and family, or something on a grand scale with everyone you know - we have the boat range that can accommodate you. We have small pontoon vessels like The Floating Lounge that can accommodate up to 12 people. We have plenty of small party catamarans that accommodate up to 20 guests like our customer favourite Champagne Lady , or you can opt for the next size up and party on a catamaran that accommodates up to 30 guests, again a favourite Elysium II - and those options are super affordable as well and cost around the $80 per person range.
For something more luxurious we've got you covered there too! We have luxurious yachts and motorboats that add a little bit more class and elegance to your party. Often these vessels have celebration packages so all the catering is taken care of.
Get in touch
We're happy to help any way we can with organising your boat party. We've even been involved in organising raft ups so if that's something you're interested in experiencing do let us know.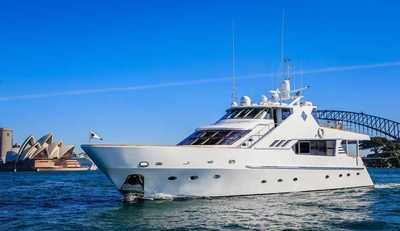 Galaxy I
A Luxurious Yacht For Luxurious Gatherings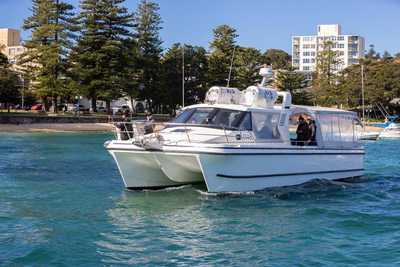 Cheeky Monkey
A Re-purposed Whale Watching Vessel Perfect a Summer Party.
Ali B
Great Catamaran For Medium To Large Groups