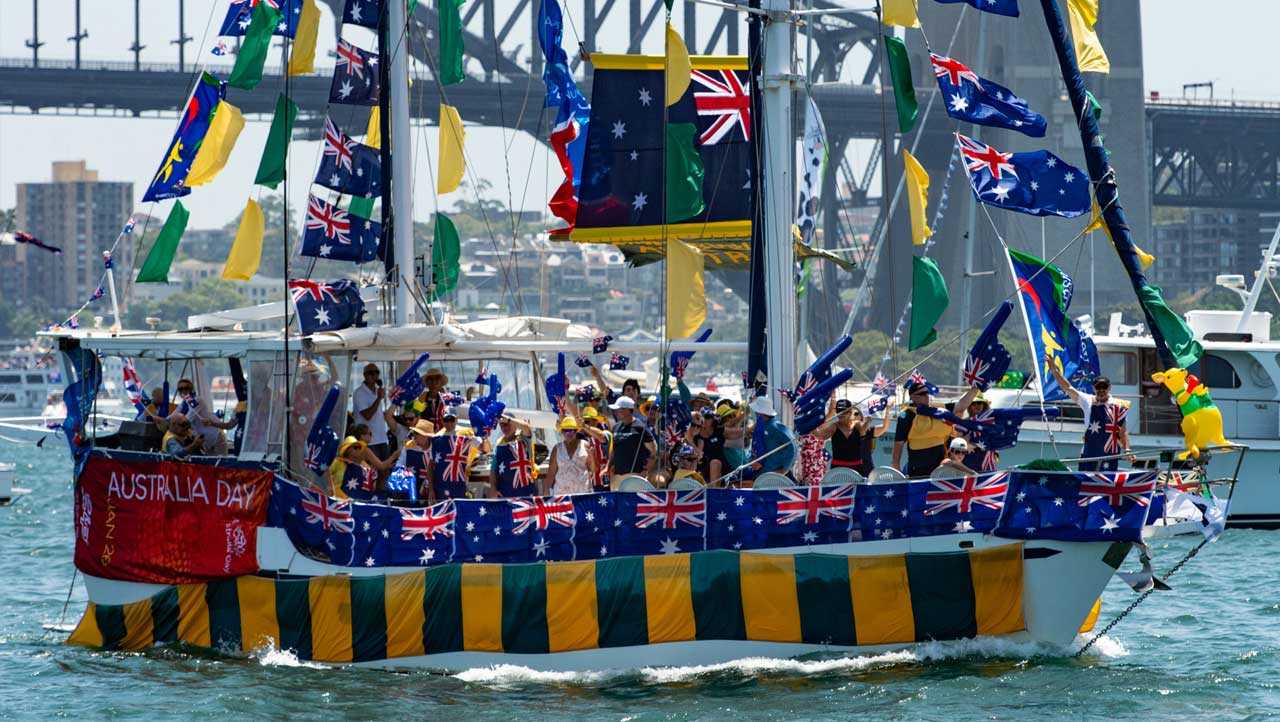 Australia Day Cruise
Book your Australia Day cruise and absorb the atmosphere all around the harbour!
What types of boat? (you can select multiple)
Showing
167

of

187

Boats

Location : Sydney

Boat Types : Catamarans, Yachts & Motorboats, Superyachts, Small Boats, Large Function, Sailing Boats
---
Experience Australia Day in True Aussie Style: Hire a Boat and Soak Up The Atmosphere!
As Australia Day approaches, it's time to soak up the essence of this great nation in the heart of its iconic celebrations on Sydney Harbour. Experience the ultimate Australia Day boat party, surrounded by the stunning beauty of Sydney's glistening waters.
Steeped in history, Sydney comes alive on January 26th, commemorating the country's early settlements with grand festivities. And there's no better place to witness the grandeur than on the Sydney Harbour, where an array of thrilling events awaits every patriot and boat enthusiast. From exhilarating sailing regattas to majestic tall ships and lively boating parades, the harbour buzzes with excitement all day long.
Be a part of this extraordinary experience by celebrating Australia Day on a luxury charter yacht, cruising Sydney in absolute style. As the sun sets, the sky above the harbour lights up with dazzling fireworks, and our private charter yacht options offer the perfect vantage point for an enchanting display.
Popular Boats for Australia Day