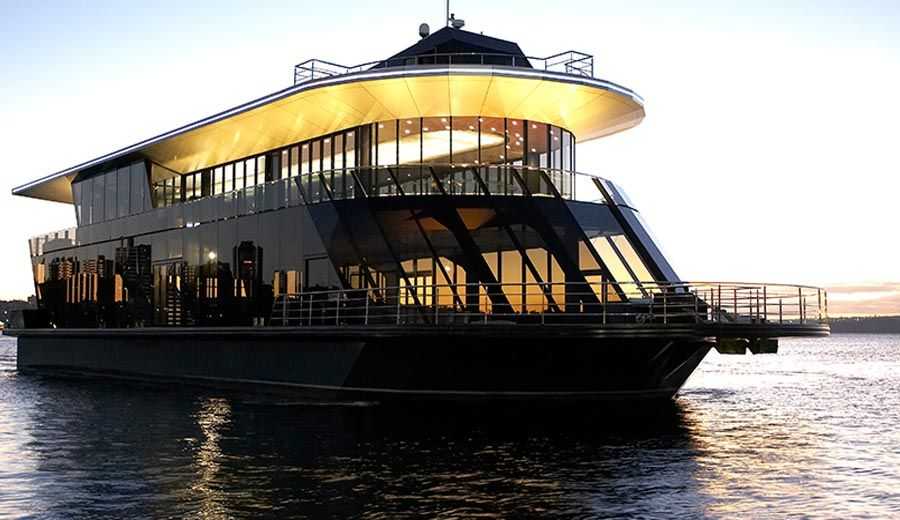 Corporate Boat Hire
View the best corporate vessel for your function or event
What types of boat? (you can select multiple)
Showing
25

of

187

Boats

Location : Sydney

Boat Types : Large Function
---
Corporate Cruises: Impress With a Sydney Harbour Experience
When it comes to corporate events, there's no better way to impress and inspire your team than by hosting it on Sydney Harbour. At Ucruise, we specialise in creating exceptional corporate cruises that go beyond the ordinary. With our fantastic fleet of vessels and tailored packages, we offer an unparalleled experience that's ideal for your company's unique needs.
A unique setting for corporate excellence
Imagine your colleagues and clients gathered on a luxurious vessel, surrounded by the breathtaking beauty of Sydney Harbour. It's a corporate event that breaks away from the traditional boardroom, providing an atmosphere of sophistication and adventure that will leave a lasting impression.
Vessels to match your vision
At Ucruise, we understand that each corporate event is unique. That's why we offer a diverse range of vessels, each with its own distinct style and amenities. Whether you're planning a high-powered strategy session or a team-building adventure, we have the perfect vessel to suit your objectives.
Tailored packages
Our corporate cruise packages are designed to meet your specific requirements. From gourmet catering to state-of-the-art audiovisual equipment, we've considered every detail to ensure your event's success. Choose from a variety of packages to align with your budget and preferences, and let us take care of the logistics. Our aim is to create an environment where your team can collaborate, innovate, and bond, fostering a positive and productive corporate culture.
Chart your course to success
Elevate your corporate event to new heights by selecting Sydney Harbour as your venue. Let us assist you in planning an extraordinary cruise that will exceed your team's expectations. It's time to set sail for success, making memories and achieving milestones together on the magnificent waters of Sydney Harbour.
Popular Corporate Boats to Hire
---
Contact Us
CONTACT INFORMATION
Address:
211 Pacific Highway, North Sydney, 2060.
Phone:
+61 (0)422 222 675
9AM - 5PM (MON - FRI)
Email:
All enquiries: enquiries@ucruisesydney.com.au
Are You Cruising Soon?
If you are cruising on a weekend your best contact is the skipper's (our office will be closed). This will have been emailed to you under the 'It's Almost Time For Your Cruise' email.