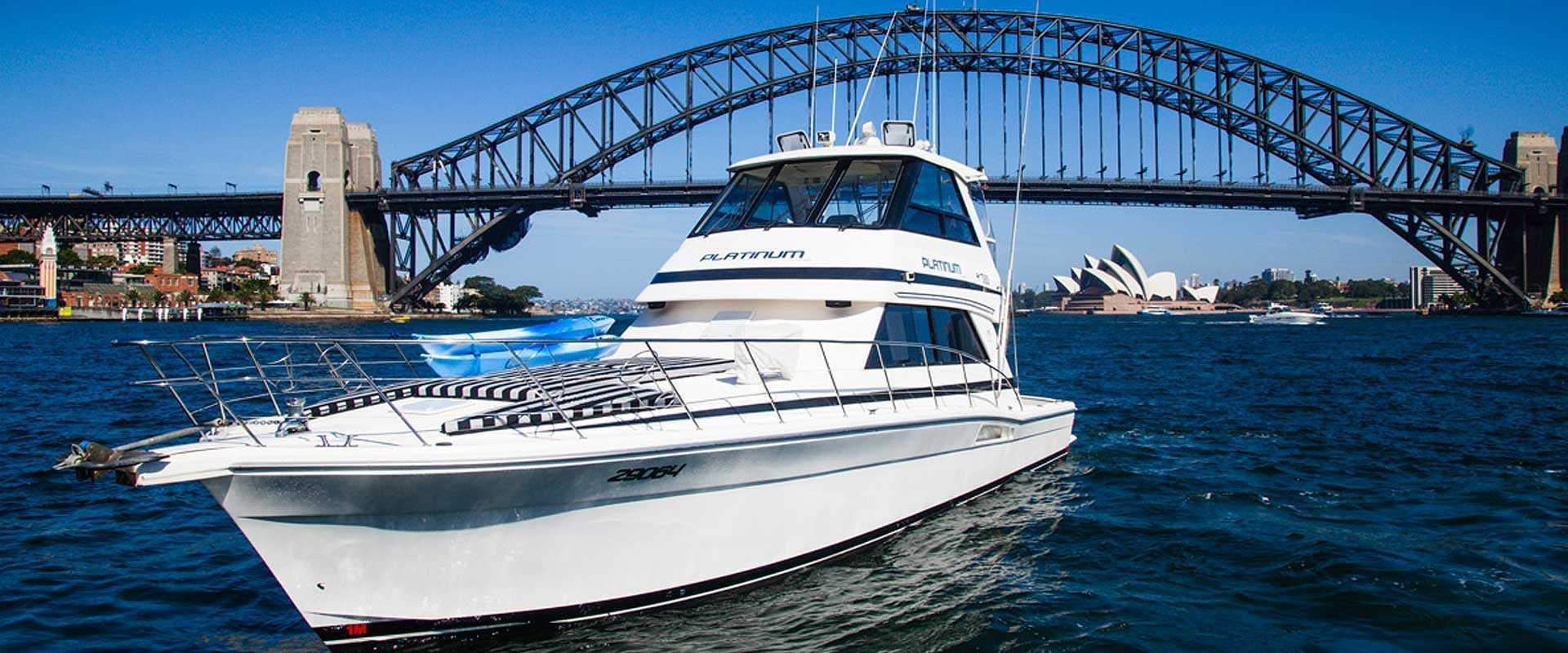 Yacht & Motorboat Hire
Looking for a yacht-style or motor-cruiser vessel? We have all shapes, sizes and styles
What types of boat? (you can select multiple)
Showing
60

of

187

Boats

Location : Sydney

Boat Types : Yachts & Motorboats
---
Yacht Hire and Motorboat Hire on Sydney Harbour
At Ucruise Sydney we have a vast range of yachts and motorboats to hire for your Sydney Harbour cruise. We're confident we can find the ideal vessel for your cruise experience.
Those that are looking for a cheaper option for medium to large size groups will normally opt to hire a motorboat. These vessels will often have capacities from around 40 guests up to 100 and sometimes higher. These motorboats have all the main amenities to accommodate the vast majority of events people are looking for such as corporate parties, wedding receptions, large birthday and celelbration groups and more. The best thing about many of our motorboat hire options is that they accept BYO food and drink which helps you keep the costs down. So if you're looking for an affordable boat hire option for larger groups check out our motorboats.
For those wanting a little more of a luxurious vessel then hiring a yacht is the one to go for. Typically yacht hire options won't accommodate as many guests as motorboats and will also not normally offer BYO food and drink as they have already designed a beautiful catering menu for you. They will however often have a variety of package options so you will still have some choices to make to customise your yachting experience. At Ucruise Sydney we have yachts for small intimate group sizes from around 6 guests up to 70 . If you are looking for something higher than that but still want luxury then we have superyacht hire options available where the capacities go up to 120 guests.
If you aren't sure or need help with your yacht or motorboat hire requirements then don't hesitate to get in touch with one of our friend team.
Popular Yachts & Motorboats to Hire