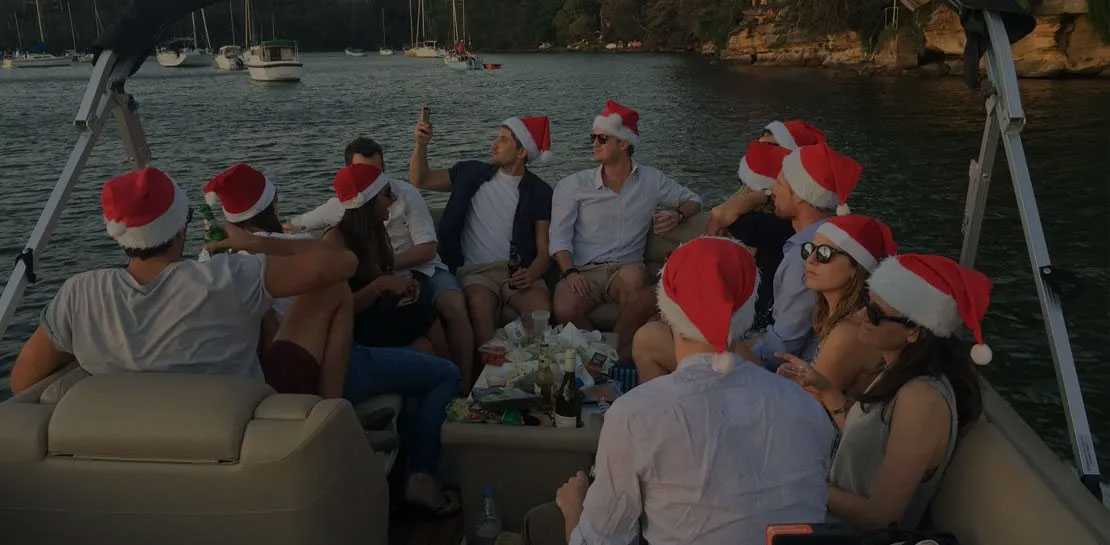 Christmas Boat Hire
Enjoy a Christmas cruise on Sydney Harbour!
What types of boat? (you can select multiple)
Showing
165

of

187

Boats

Location : Sydney

Boat Types : Catamarans, Yachts & Motorboats, Superyachts, Small Boats, Large Function
---
Christmas Cruise on Sydney Harbour
Have a Christmas to rememeber, that everyone will enjoy!
Do something extra special this Christmas with a Sydney Harbour cruise. It just makes Christmas that much better!
Get all the family together, listen to Christmas carols, open your presents and enjoy everyone's company with your own private Christmas cruise.
Our Boat Hire Range
We have a great range of boats for Christmas cruises, from floating lounges for intimate small groups and a great family option, to to medium to large size catamarans and yachts for larger family groups.
Everything You Need
All our boats are fully skippered. Our skippers are experts on Sydney Harbour and know all the best places to go.
Catering & Other Necessities
All boat hire options have a range of food and drinks selections to choose from so even Christmas lunch or dinner can be catered for! Alternatively you can BYO with many of our boats having cooking or BBQ facilities. Entertainment features are present across our boat range and most have all the standard amenities you may need also.
Let Us Take Care Of Things
We've arranged a great deal of Christmas cruises over the years and are very happy to work with you to make sure everything is planned just right.
---
Contact Us
CONTACT INFORMATION
Address:
211 Pacific Highway, North Sydney, 2060.
Phone:
+61 (0)422 222 675
9AM - 5PM (MON - FRI)
Email:
All enquiries: enquiries@ucruisesydney.com.au
Are You Cruising Soon?
If you are cruising on a weekend your best contact is the skipper's (our office will be closed). This will have been emailed to you under the 'It's Almost Time For Your Cruise' email.