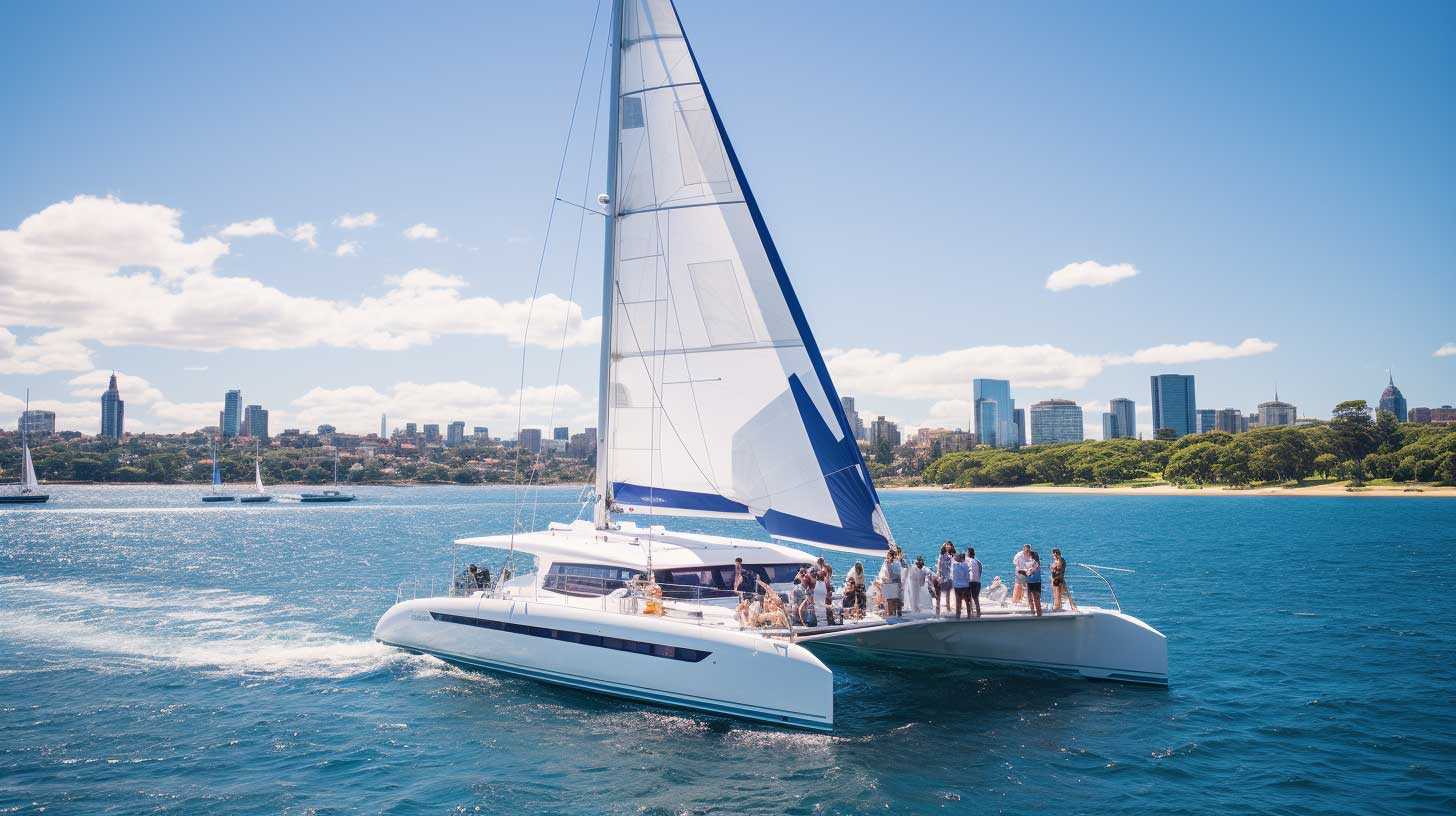 Corporate Christmas Parties
Book Your Corporate Christmas Party With Us
What types of boat? (you can select multiple)
Showing
93

of

187

Boats

Location : Sydney
---
Corporate Christmas Parties: Elevate Your Celebration on Sydney Harbour
When it comes to corporate Christmas parties, why settle for the ordinary when you can have the extraordinary? Sydney Harbour sets the stage for an unforgettable celebration that will leave a lasting impression on your team. At Ucruise, we specialize in making your corporate Christmas party dreams come true, with a fleet of fantastic vessels that promise a unique and amazing experience.
A celebration like no other
Picture this: Your colleagues and clients gathered aboard a luxurious vessel, surrounded by the shimmering waters of Sydney Harbour, with iconic landmarks as your backdrop. It's a corporate Christmas party that breaks away from tradition, offering an atmosphere of elegance and adventure that everyone will remember.
Vessels to suit your style
At Ucruise, we understand that every company is unique, and so are its needs for the perfect Christmas celebration. That's why we offer a wide array of vessels, each with its own charm and character. Whether you're planning an intimate gathering for a close-knit team or a grand soirée for your entire company, we have the ideal vessel to match your vision.
Tailored packages for your team
Our corporate Christmas party packages are designed with your company in mind. From gourmet catering to entertainment options, we've thought of every detail to make your event extraordinary. Choose from a range of packages that suit your preferences and budget, and let us handle the rest. Our goal is to create an environment where all your employees can relax, enjoy, and bond, boosting morale and promoting a positive company culture.
Celebrate in style
Make this year's corporate Christmas party truly special by choosing Sydney Harbour as your backdrop. Let us help you plan a celebration that will be talked about for years to come. It's time to elevate your corporate Christmas party experience and create lasting memories with your team on the stunning waters of Sydney Harbour.
Popular Corporate Christmas Party Boats
---
Contact Us
CONTACT INFORMATION
Address:
211 Pacific Highway, North Sydney, 2060.
Phone:
+61 (0)422 222 675
9AM - 5PM (MON - FRI)
Email:
All enquiries: enquiries@ucruisesydney.com.au
Are You Cruising Soon?
If you are cruising on a weekend your best contact is the skipper's (our office will be closed). This will have been emailed to you under the 'It's Almost Time For Your Cruise' email.