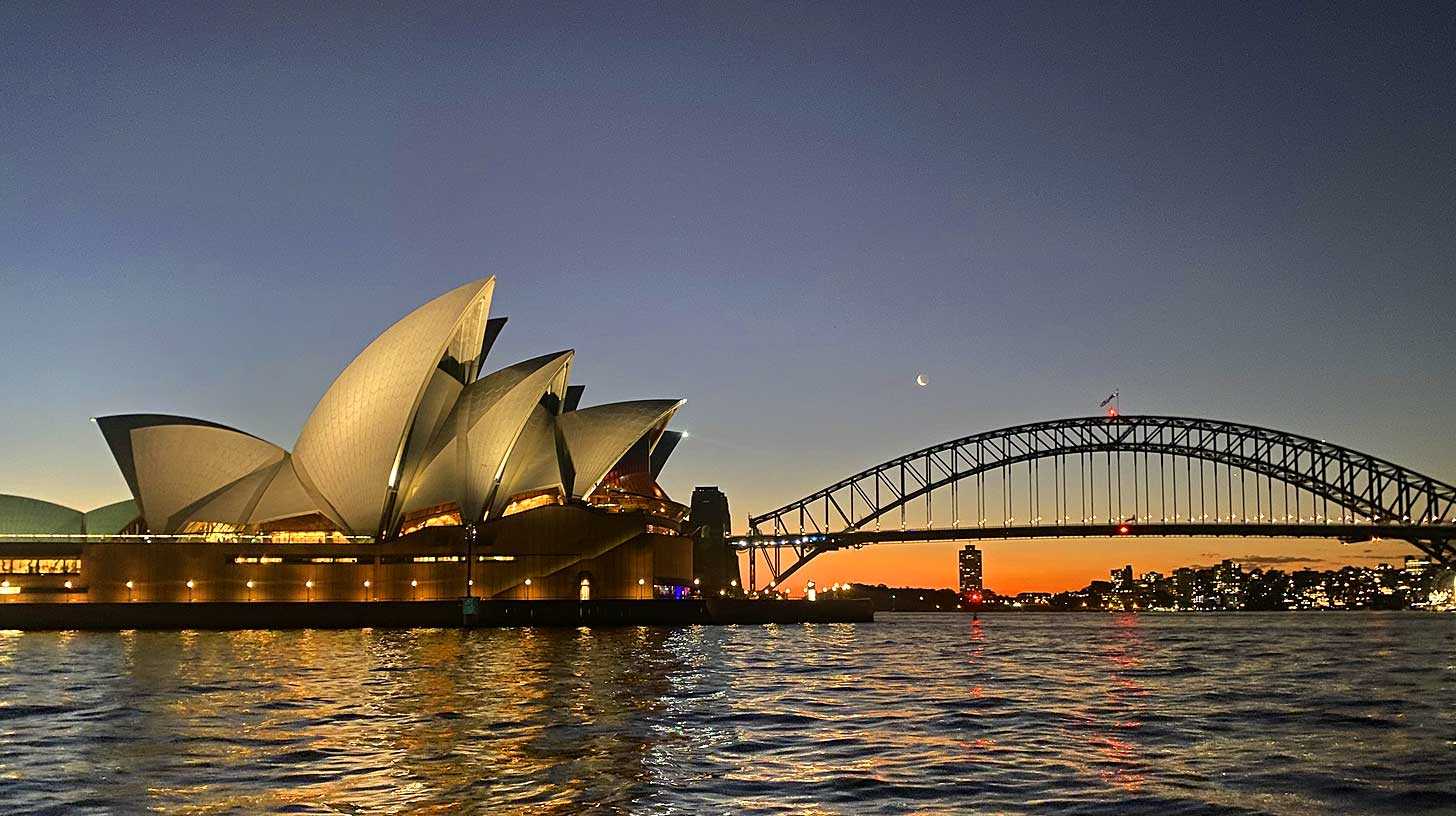 Sunset Cruise
Witness one of Sydney's amazing sunsets in a tranquil location on the harbour!
What types of boat? (you can select multiple)
Showing
165

of

187

Boats

Location : Sydney

Boat Types : Catamarans, Yachts & Motorboats, Superyachts, Small Boats, Large Function
---
Sunset Cruise on Sydney Harbour
Trust us - it's the BEST way to see a sunset! Sydney's spectacular sunsets can be seen often, but on Sydney Harbour is the best way to capture it.
A sunset on the water is an amazing way to end your cruise experience, and an equally amazing way to start your evening! Whether it's to impress that special someone with a picture-perfect moment or just appreciate a great time with great mates - a sunset cruise is something everyone will remember.
Our Boat Hire Range
To take in the views we have a range of boats to hire that will suit every requirement; from our floating lounges for intimate small groups (up to around 12 people), to to medium to large size catamarans for larger groups (up to around 30 people+), to medium to large yachts for a more premium service (around 15 people+).
Everything You Need
All our boats are fully skippered. Our skippers are experts on Sydney Harbour and know all the best places to go and of course capture a beautiful sunset (weather permitting).
Catering & Other Necessities
All boat options have a range of catering and drinks selections, entertainment features and most boats have all the standard amenities you may need. BYO options are available on many of our boats also.
---
Contact Us
CONTACT INFORMATION
Address:
211 Pacific Highway, North Sydney, 2060.
Phone:
+61 (0)422 222 675
9AM - 5PM (MON - FRI)
Email:
All enquiries: enquiries@ucruisesydney.com.au
Are You Cruising Soon?
If you are cruising on a weekend your best contact is the skipper's (our office will be closed). This will have been emailed to you under the 'It's Almost Time For Your Cruise' email.