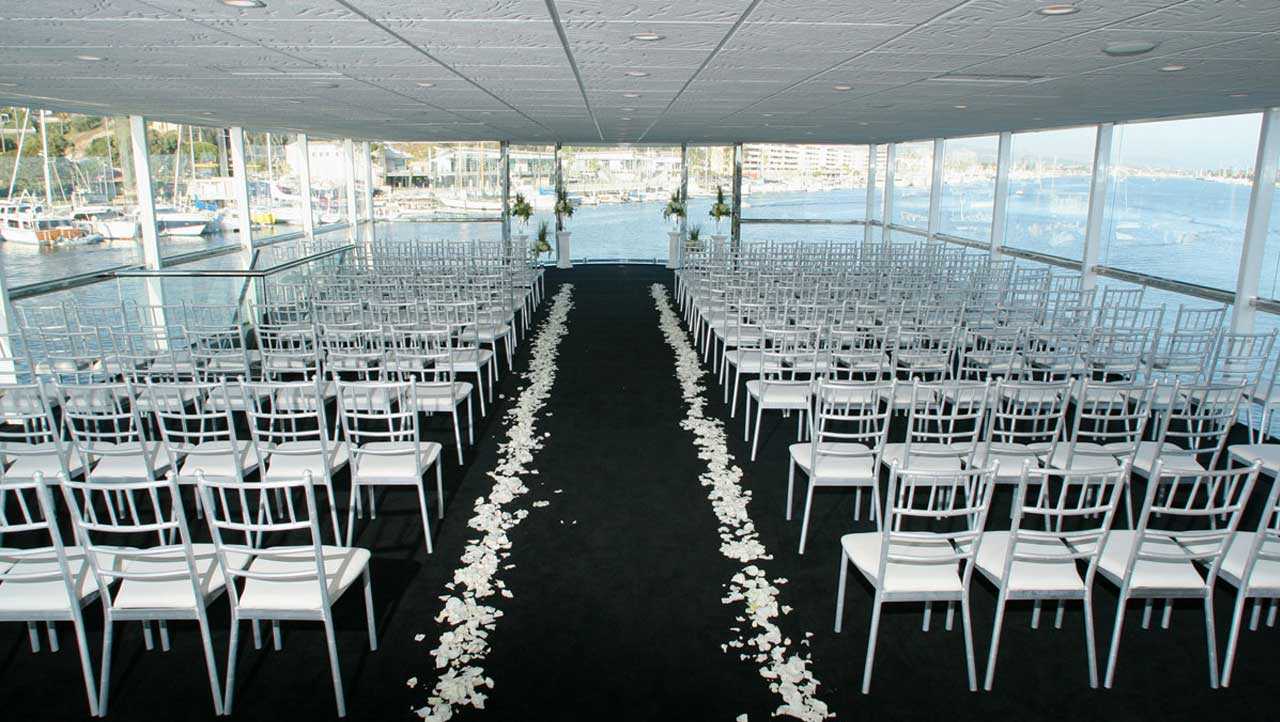 Weddings
Celebrate your special day on one of the world's most stunning harbours
What types of boat? (you can select multiple)
Showing
69

of

187

Boats

Location : Sydney

Boat Types : Catamarans, Yachts & Motorboats, Superyachts, Small Boats, Large Function
---
Wedding Boat Hire on Sydney Harbour
The Sydney Harbour is one of the most beautiful and iconic harbours in the world. It is home to many of Australia's most famous landmarks, and it has a unique blend of natural beauty and bustling city life. It is also the perfect backdrop for a romantic wedding. Hiring a boat for your wedding on Sydney Harbour is a great way to ensure your guests have a unique and enjoyable experience.
At Ucruise we have a great range of wedding vessels to hire. And fortunately many of them have specific wedding packages that make organising so much easier. If you are wanting something more specific we have boat partners that can accommodate.
Talk to one of our friendly team and we're confident we find the ideal vessel for your special day.
---
Contact Us
CONTACT INFORMATION
Address:
211 Pacific Highway, North Sydney, 2060.
Phone:
+61 (0)422 222 675
9AM - 5PM (MON - FRI)
Email:
All enquiries: enquiries@ucruisesydney.com.au
Are You Cruising Soon?
If you are cruising on a weekend your best contact is the skipper's (our office will be closed). This will have been emailed to you under the 'It's Almost Time For Your Cruise' email.