With an iconic bridge, pristine beaches, magnificent views, and relaxing vibes, Sydney Harbour is such a wonderful place to enjoy. The buzz of the city is all about, but once in a while, you may crave some quiet and serenity. If you want to escape the bustling atmosphere of Sydney but want to avoid a long drive to just get out of there, you are not alone. Fortunately the beauty of Sydney Harbour is that you don't need to travel far to experience peace and tranquillity, with a view!
Many little secluded places are just a short drive or train ride or even a short walk away from the busy Sydney CBD. Here are some great vantage points in Sydney harbour you should visit.
Crater Cove Lookout
Crater Cove lookout is an unmarked section falling on the Manly to Spit Bridge Walk, giving you a perfect vantage point. It's a great, short walk to the lookout with views out through the Sydney Harbour heads. From the Crater Cove Lookout, you can see North Head and to the right is South Head with the red and white stripes of Hornby Lighthouse. Look down into the Crater Cove to the old seven ramshackle huts constructed during the period 1923 to 1963.
Crater Cove Lookout is a secure, fenced lookout with vistas far out to sea, with the South and North Heads in clear view. It is one of the best places for 'out to sea' views and actually a great option for watching the start of the Sydney to Hobart race.
This short and easy walk starts on the Dobroyd Scenic Drive. Make sure you visit Arabanoo Lookout at the north-eastern corner of Tania Park while in this area. The whole area is operated by the Sydney National Parks and Wildlife Services, and volunteer caretakers are vigilant about ensuring the native ecosystem and huts are conserved.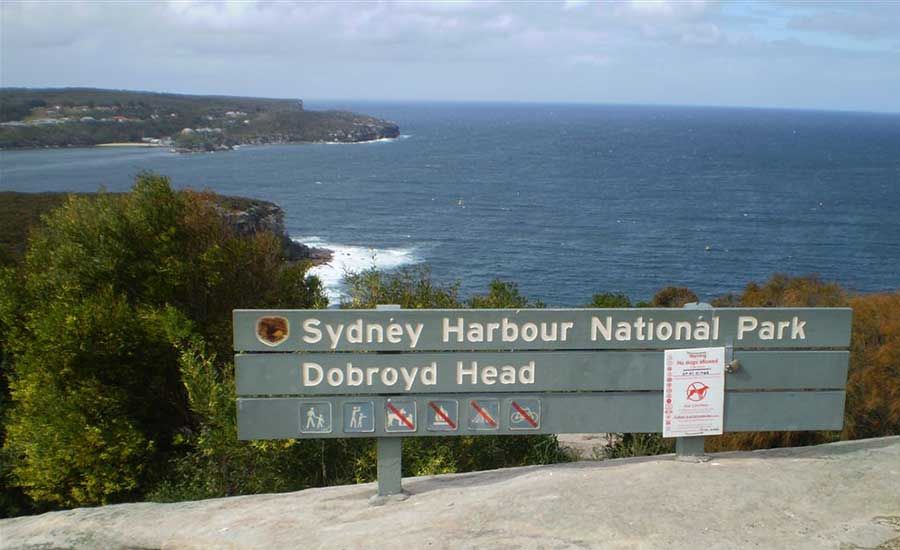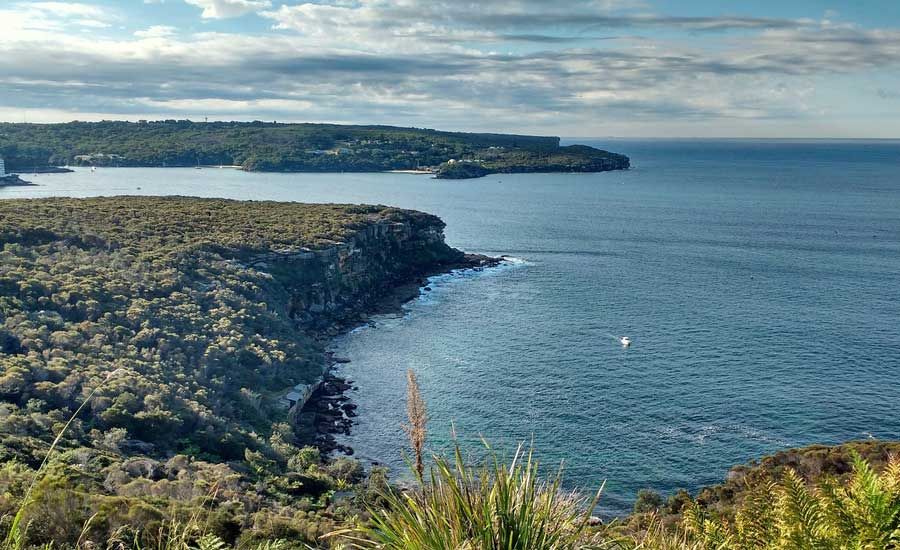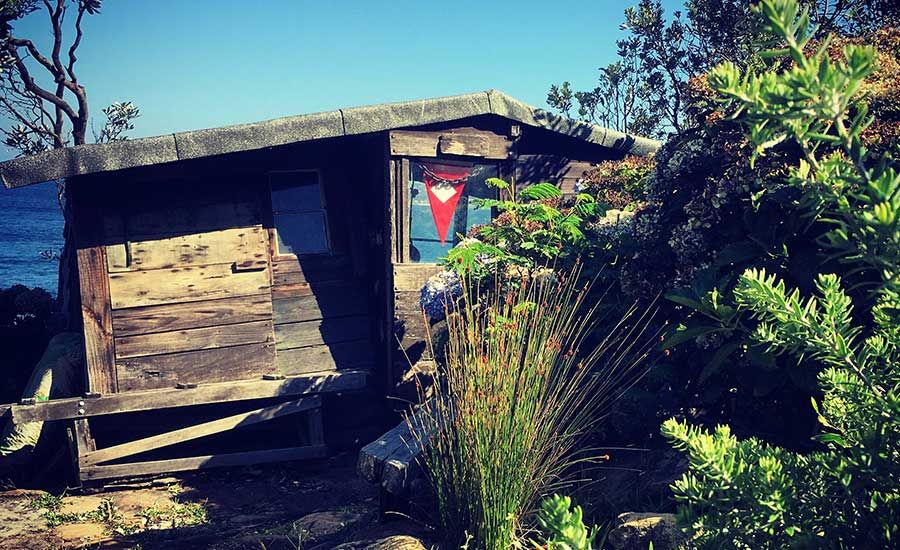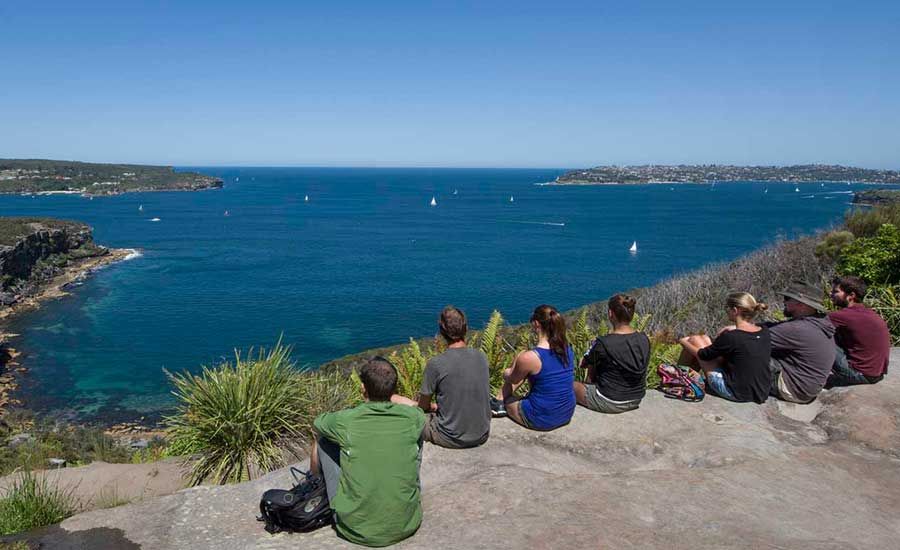 Key Information
Opening hours: Open 24 hours
Facilities: Public toilets, children's playground
A Recent Google Review:
"Spectacular views, easy to get to. For the more energetic, this is part of the Manly to Spit bridge walk."
Location Information
Address: Balgowlah Heights, Sydney, NSW
How to reach: Click here
Grotto Point
Accessed via Manly Scenic Walkway, Grotto Point is famous for a historic lighthouse, scenic views, bird-watching and walking tracks in Sydney Harbour National Park. Grotto Point Lighthouse is an active beacon on a rocky headland near Dobroyd Head. The lighthouse lights the area across the scenic northern waters of Sydney Harbour National Park near Manly. Designed by Maurice Festu in 1910, the lighthouse is also called the 'Disney Castle.'
From the Grotto Point Lighthouse, you will have awesome views out to the Tasman Sea and cormorants and white-breasted sea eagles can sometimes be seen in the skies. There is a well-marked path leading through smooth pink-barked Angophoras; these iconic trees shed their bark to reveal a new orange layer. Carry your binoculars for bird watching.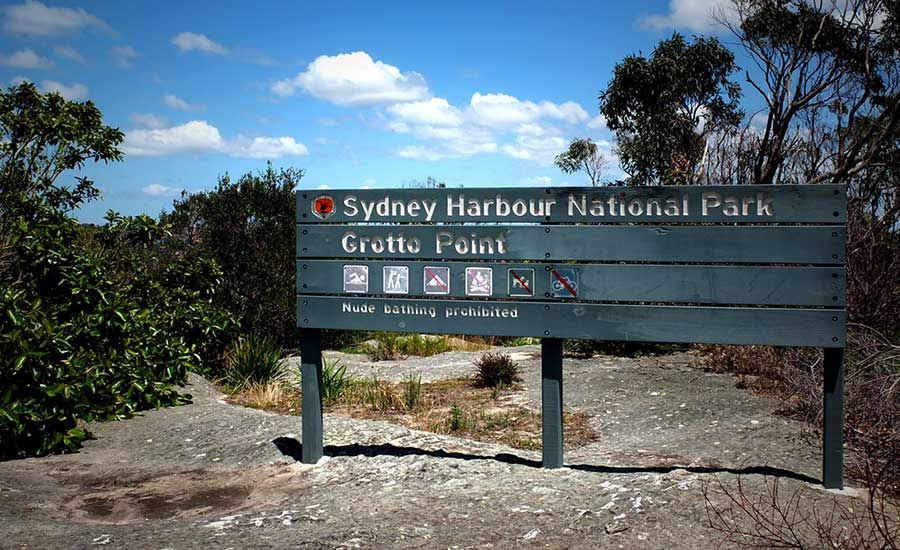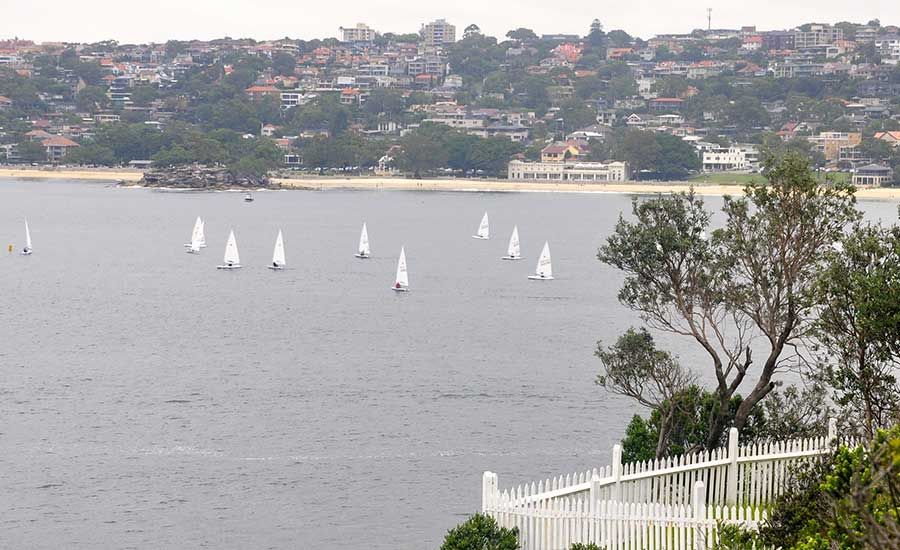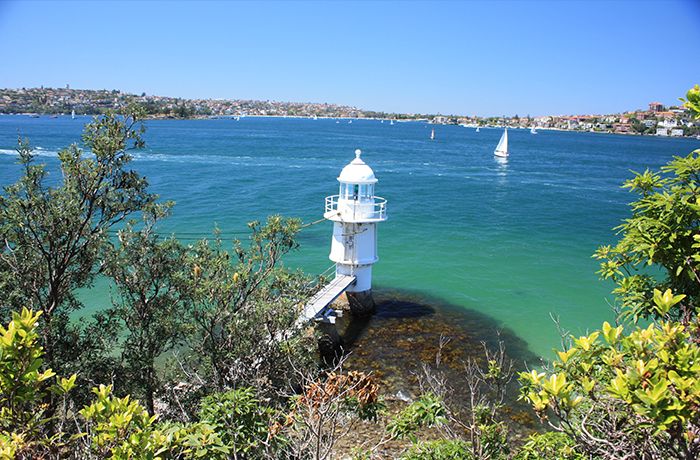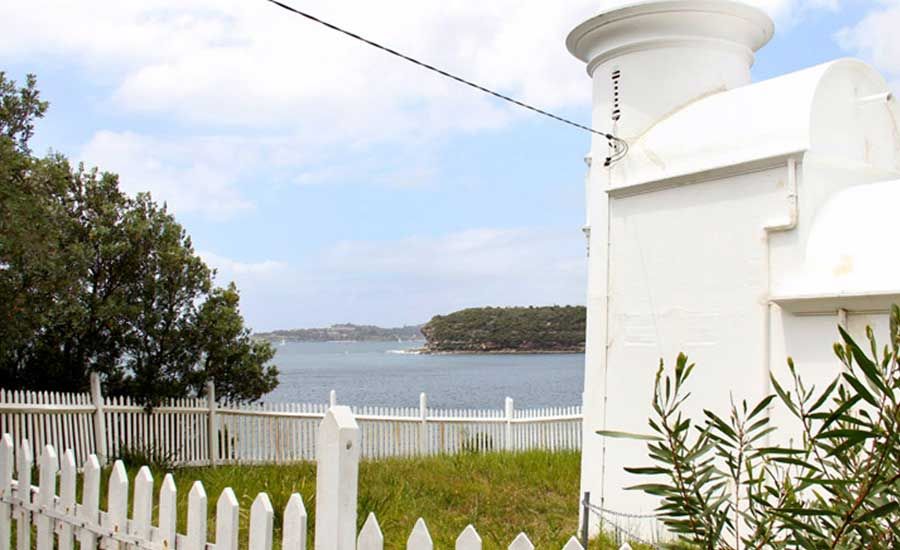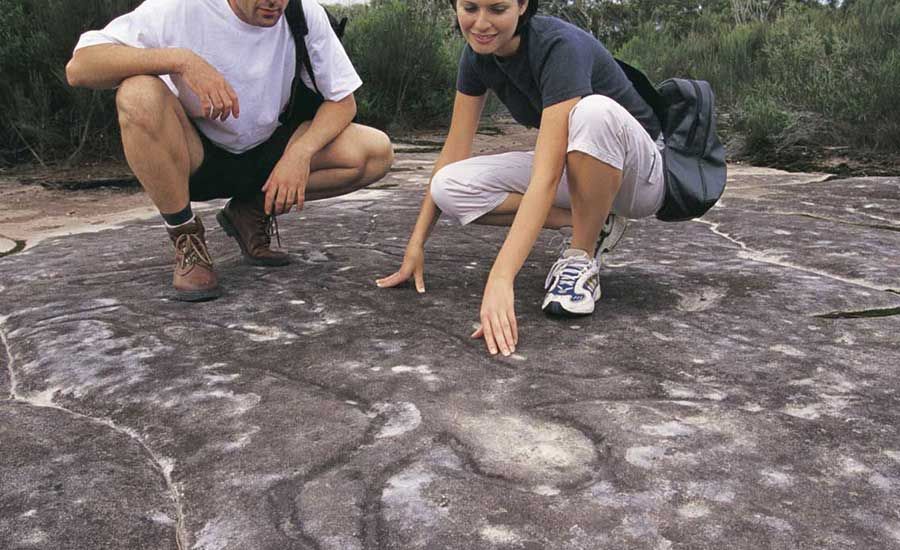 Key Information:
Opening hours: Tuesday to Thursday, 9.30am to 4:00 pm.
Facilities: Flush toilets
A Recent TripAdvisor Review:
"This scenic walk to the Grotto Point Lighthouse, includes beautiful views of the Sydney Middle Harbour and the Sydney Heads, overlooking the Tasman Sea. The Sydney Heads are a series of headlands, that form the entrance from the Tasman Sea, to the Sydney Harbour, in Sydney, New South Wales, Australia. One can join the scenic walk, to the Grotto Point Lighthouse, at Dobroyd Head. The ocean view from the Dobroyd Head Lookout is spectacular. The walk to the lighthouse is of Grade 3 level of difficulty."
Location Information:
Address: Sydney Harbour National Park (Middle Head), Governors Road, Mosman, NSW
How to reach: Click here
Green Point Reserve
Tucked away between the serene suburbs of Belmont and Valentine by the Lake, the Green Point Foreshore Reserve is one of the Lake Macquarie's most scenic and enjoyable natural tourist spots. It's a wonderful vantage point for stunning Sydney Harbour views, cycling, picnicking, and walking.
The beautiful Green Point Reserve boasts a prime position in Watson's Bay, overlooking Camp Cove and Sydney Harbour. With amazing views and scenery, it's a great spot to take pictures.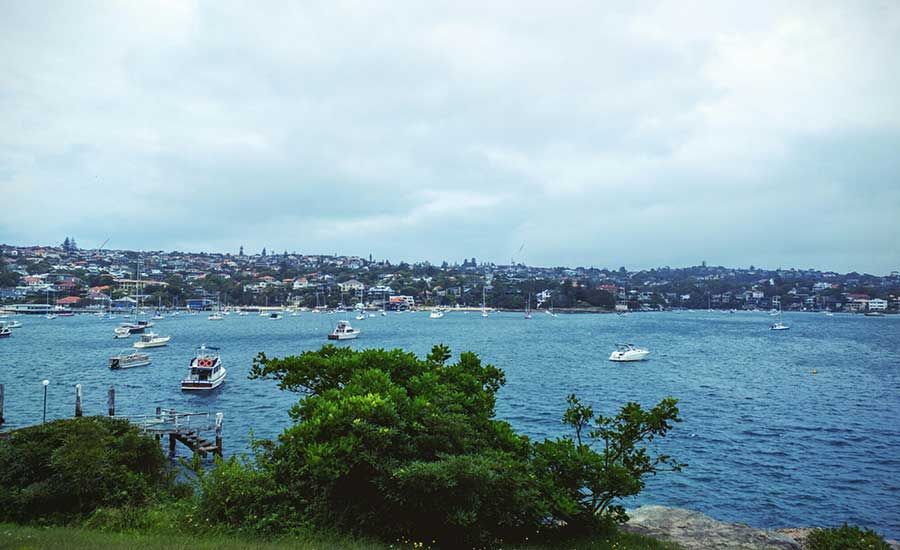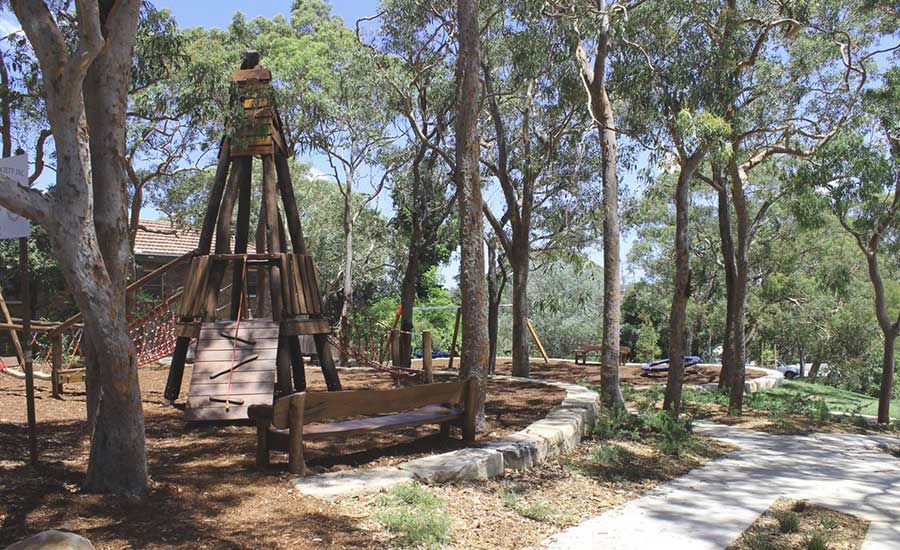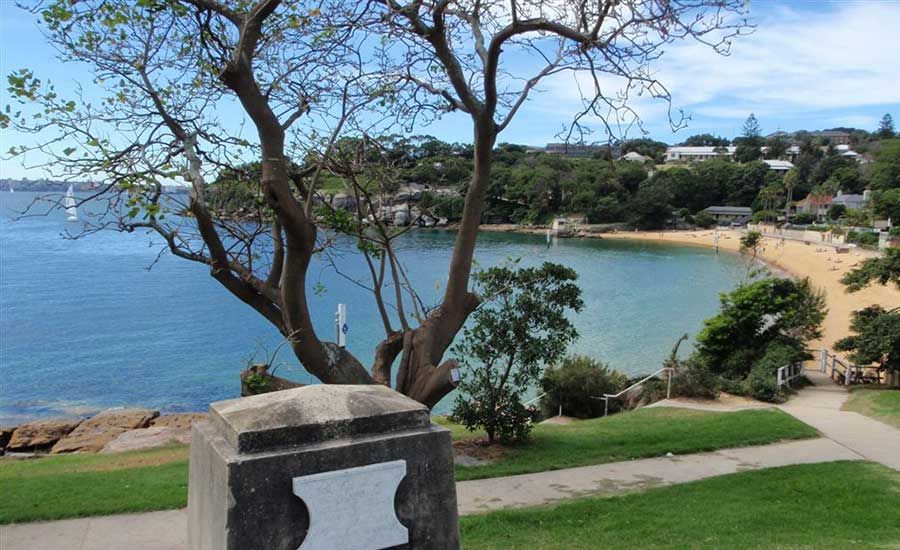 Key Information:
Opening Hours: Opens 24 hours
Facilities: BBQs, public toilets, rubbish bins, drinking water, car parking
A Recent TripAdvisor Review:
"A great walk to see amazing views of the ocean and work up an appetite. Take water and camera and see sailboat racing or whatever is going on outside the harbour. The unique view of the north headland across the channel is memorable."
Location Information:
Address: Pacific Street, Watson's Bay, Sydney, NSW
How to reach: Click here
Ballast Point Park
This multi-award-winning post-industrial waterfront park sits on a remediated lubricant production site on the Birchgrove Peninsula in Sydney harbour. Its richly layered history belongs to indigenous people, built of the 'Menevia' marine villa in the 1860's, petroleum distillation by Caltex from the 1920's and quarry used for ship Ballast.
This site has been designed using recycled materials in innovative ways to create a low carbon park for tourists. This unique and sustainable environmental approach was underpinned by storm water filtration through bioswales, rain gardens and wind turbines, and a site-wide decontamination program. It is a perfect place to have great Sydney Harbour views and picnicking with your family, away from the crowded sites.
Key Information:
Opening Hours: Open 24 hours
Facilities: Playgrounds, public toilets, BBQs, dogs on leash
A Recent TripAdvisor Review:
"Great location for a picnic or taking photos of the Sydney Harbour Bridge, and a chance to experience some history."
Location Information:
Address: Ballast Point Road, Birchgrove, Sydney, NSW
How to reach: Click here
Balls Head Reserve
Located in the Sydney lower North shore, Balls Head Reserve is a truly serene bushland oasis overlooking the striking Sydney Harbour. There are many different bushwalking tracks that combine natural beauty with great Sydney Harbour views from the CBD skyline, Goat Island, the Harbour Bridge, and nearby peninsulas.
From all the tracks, start with the "Harbour View Walk". Balls Head Reserve is located on a short 10-minute walk away from Waverton railway station. A car park in the Reserve and street parking on Balls Head Road are available.
Key Information:
Opening Hours: Open 24 hours
Facilities: BBQ, public toilets, dogs allowed with restrictions, picnic tables and seats, water fountain
A Recent TripAdvisor Review:
"This has always been one of my favourite places to come to walk, to read, to draw or just sit and look at the views. It is even better now that it connects via a bush track to The Coal loader Centre."
Location Information:
Address: Balls Head Reserve, Balls Head Drive, Waverton, Sydney, NSW
How to reach: Click here