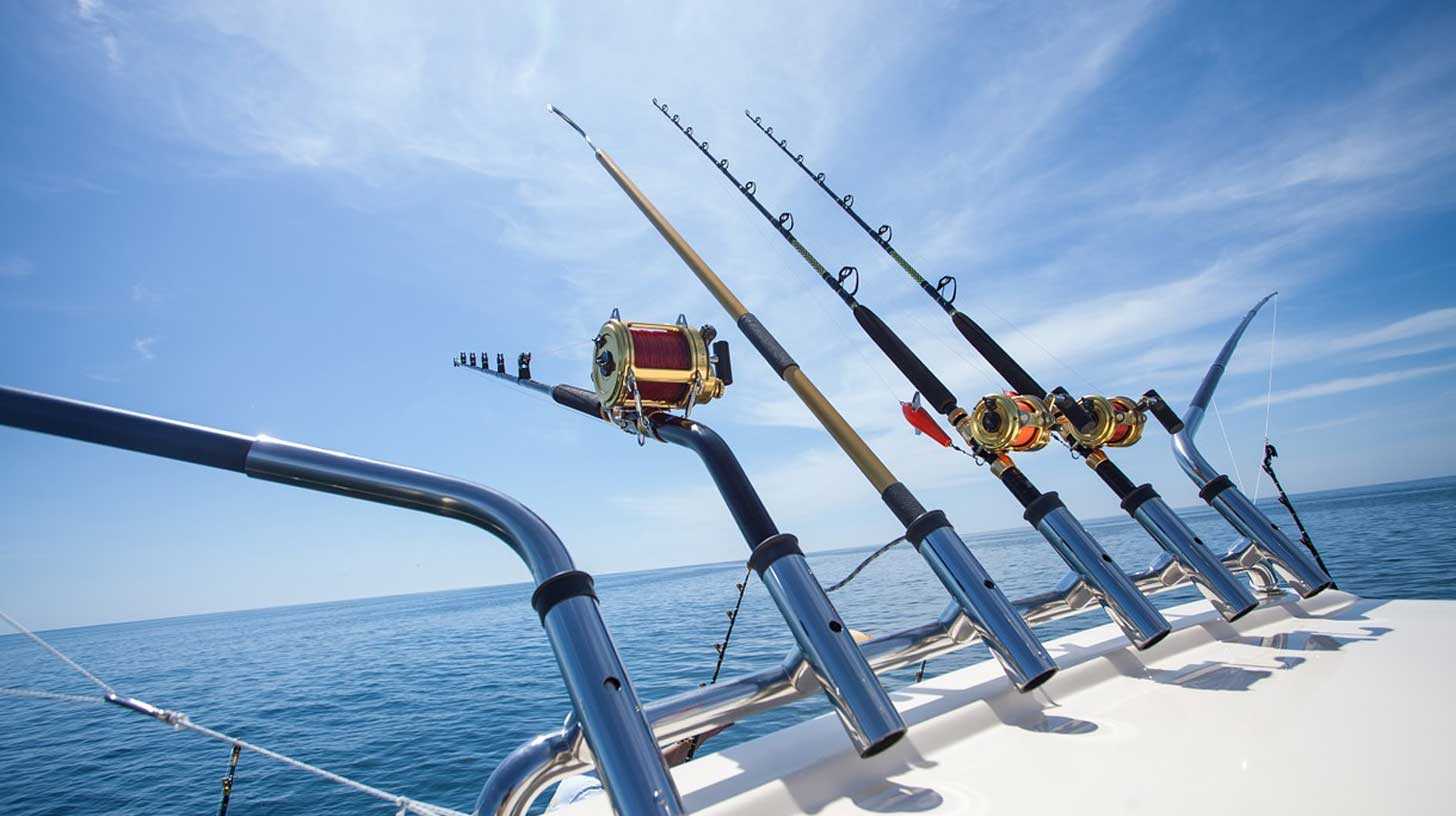 Fishing Charters
Experience the thrill of fishing on your Sydney Harbour cruise
What types of boat? (you can select multiple)
Showing
7

of

187

Boats

Location : Sydney

Boat Types : Catamarans, Yachts & Motorboats, Superyachts, Small Boats, Large Function
---
Fishing Charters From Sydney Harbour
Fishing charters from Sydney Harbour are a great way to explore the pristine waters of Australia's oldest harbour. With some of the most diverse fishing grounds in the world, Sydney Harbour offers a wide variety of fish species and a unique experience for anglers of all levels. From the harbour's inner reaches to the deep ocean off the coast, there are plenty of opportunities to catch some of Australia's most sought-after species of fish. If you're looking for a great day out on the water, fishing charters from Sydney Harbour are the perfect way to experience the beauty of this world-renowned harbour. With a wide variety of charter companies and vessels, there's something for everyone. Whether you're a beginner or an experienced angler, a fishing charter from Sydney Harbour can take you on a fishing adventure of a lifetime. The fishing grounds of Sydney Harbour are some of the most diverse in the world. From the deep waters of the harbour to the shallow reefs of the coast, there are plenty of opportunities to catch a variety of species. Depending on the time of year and the weather, the harbour's fishing grounds can be home to anything from snapper and bream to kingfish and tuna. With the help of experienced captains and crew, you can find the best spots to catch your desired species. For those interested in a more adventurous experience, there are also offshore fishing charters available. These trips will take you farther out to sea, where you'll be able to target a wide range of game fish such as marlin, tuna, and mahi-mahi. These trips are longer and more expensive, but they offer the chance to experience a truly unique fishing experience. No matter what type of fishing charter you choose, the experienced staff will ensure that you have a safe and enjoyable trip. Many boat partners offer additional amenities such as meals, drinks, and snorkelling equipment. Furthermore, they will provide all the necessary fishing equipment, including rods, reels, lures, and bait.
Speak to one of our friendly staff to help find you the most suitable boat to hire for your fishing charter experience.
---
Contact Us
CONTACT INFORMATION
Address:
211 Pacific Highway, North Sydney, 2060.
Phone:
+61 (0)422 222 675
9AM - 5PM (MON - FRI)
Email:
All enquiries: enquiries@ucruisesydney.com.au
Are You Cruising Soon?
If you are cruising on a weekend your best contact is the skipper's (our office will be closed). This will have been emailed to you under the 'It's Almost Time For Your Cruise' email.